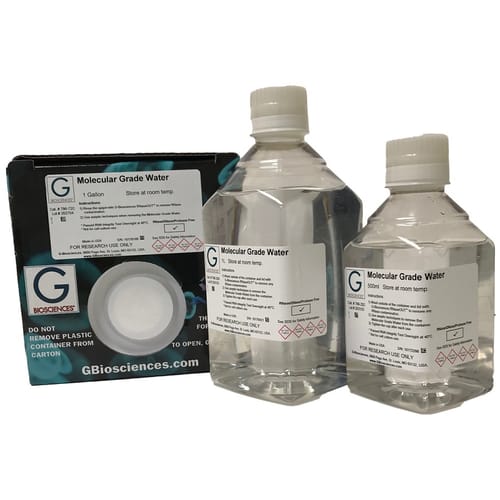 What Are the Different Types and Grades of Water Used in Research and Industrial Application?
Water grade is dependent on the nature of impurities one is considering. Water impurities are generally minerals, chemicals and organic, and biological. Average city water will contain all these impurities in different proportions. City water supplies and their level of acceptable impurities is highly dependent on where one lives and the nature of local rules and regulations.
Depending on the nature of water use, commonly used terminologies for water grades are molecular grade water, DNase, and RNase, and nuclease free water, DEPC treated water, proteomic grade water, endotoxin free water, distilled water, deionized water, water for injection (WFI), pharma grade water, biotech grade water, biological grade water, cell culture grade water, HLPC grade water, Ultapure grade water.